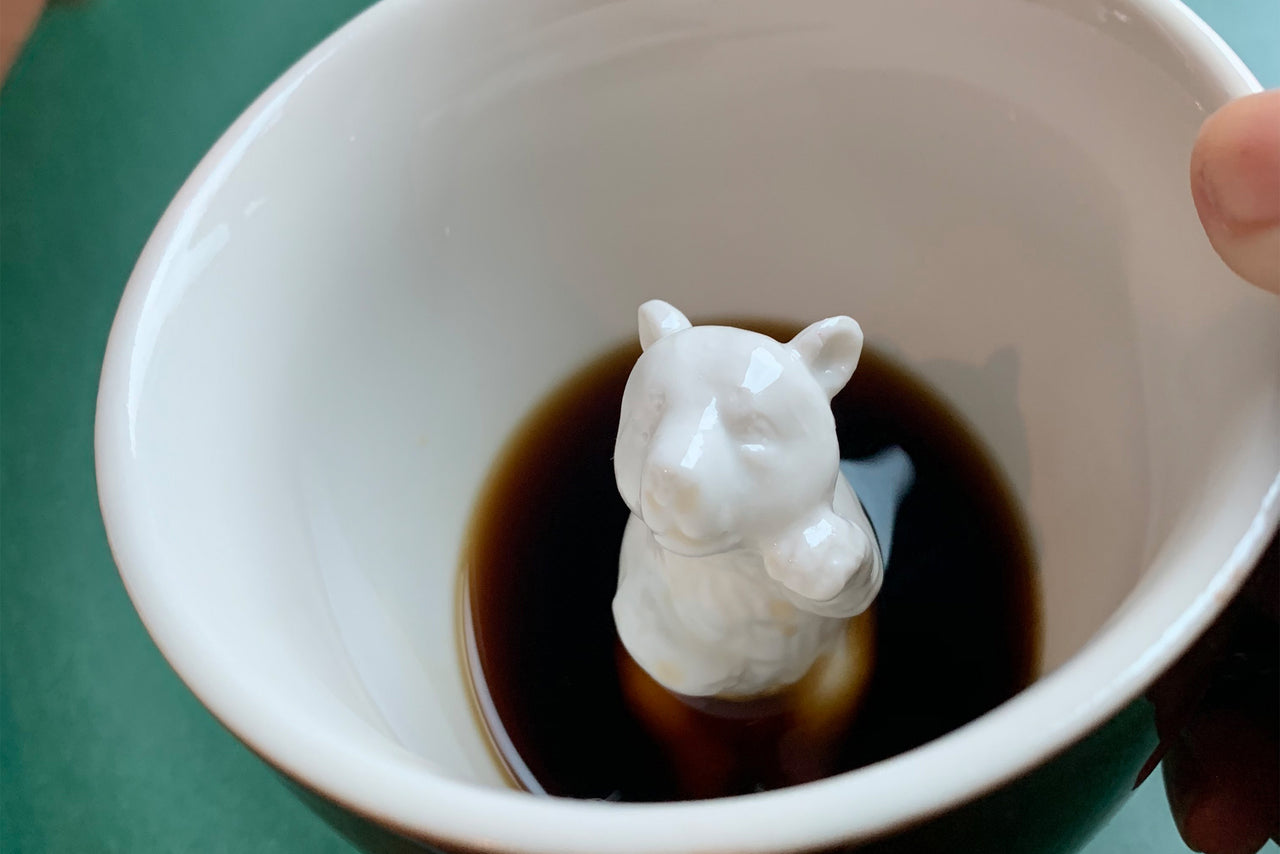 Bear-ly awake?  Wake up from your hibernation with this 'lil guy.  Don't forget to add the honey for him. 
Creature emerges slowly as you drink
11 fluid ounce (325 ml)

Exterior color is Dark Brown
Made of hi-fire ceramics
Dishwasher safe and microwavable
Diameter: 4 inches (10 cm) / Height: 3.2 inches (8.0 cm)
Weight: 0.7 lbs (0.3 kg)
Creature Cups make great gifts for coffee and tea lovers alike. Purchase digital gift cards for friends and family!