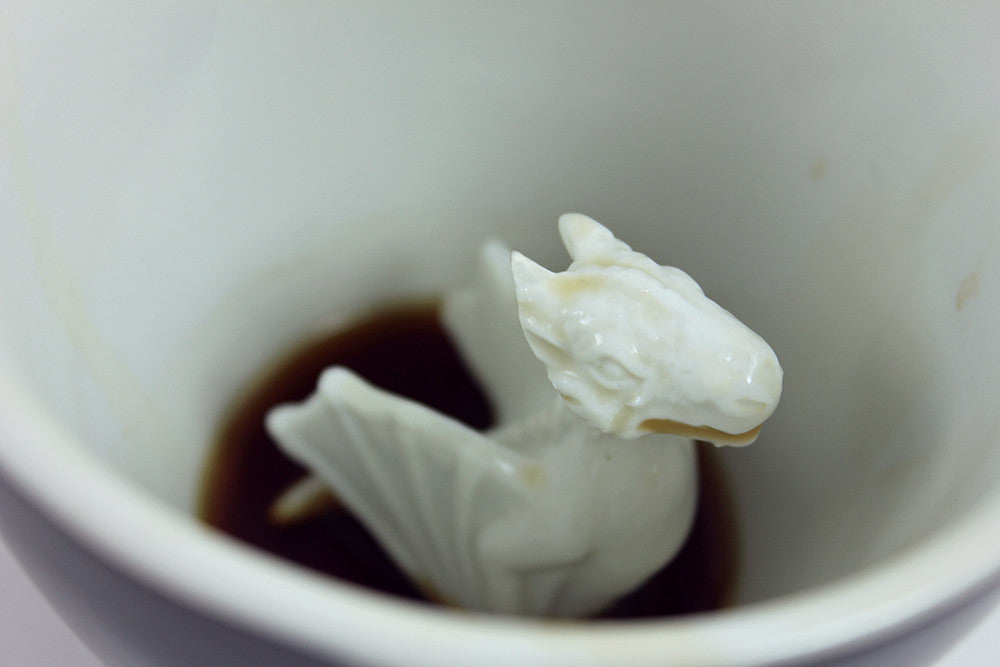 FIRE! She is keeping your coffee hot. Don't get burned.
Creature emerges slowly as you drink
11 fluid ounce (325 ml)

Exterior color is Black
Made of hi-fire ceramics
Dishwasher safe and microwavable
Diameter: 4 inches (10 cm) / Height: 3.2 inches (8.0 cm)
Weight: 0.7 lbs (0.3 kg)
Creature Cups make great gifts for coffee and tea lovers alike. Purchase digital gift cards for friends and family!