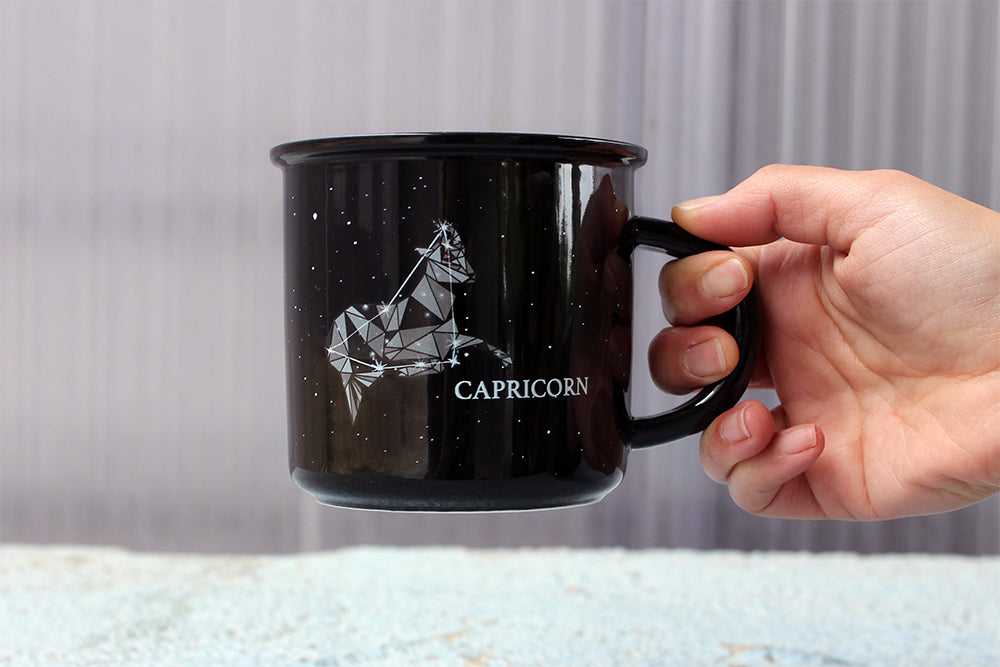 Capricorn, the tenth sign of the zodiac, is all about hard work. The great strengths of the Capricorn-born are their willingness to work hard and their determination to succeed. Their ambition is boundless, yet they are cautious, responsible, and always play fair.
Capricorn's traits revealed inside the cup: cautious, dedicated, intelligent
Cup is 13.5 fluid ounce (400 ml)
Black exterior, White interior
Dishwasher safe and microwavable
Made of hi-fire ceramics
Diameter: 4 inches (10 cm) / Height: 3.5 inches (9.0 cm)
Weight: 0.8 lbs (0.4 kg)
Stargazer camp mugs make great gifts for coffee and tea lovers alike. Purchase digital gift cards for friends and family!
Great for birthday gifting!