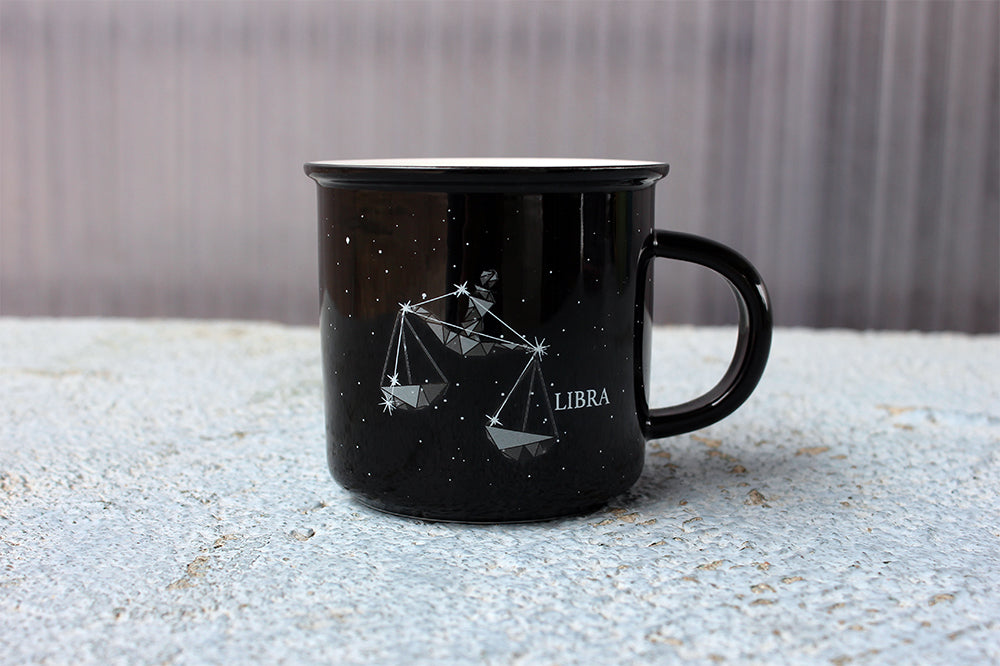 Libra is the seventh sign of the zodiac. The great strength of the Libra-born is their quest for fairness, peace, and harmony. That the Scales are the great diplomats of the zodiac further helps their case.
Libra's traits revealed inside the cup: artistic, diplomatic, gracious
Cup is 13.5 fluid ounce (400 ml)
Black exterior, White interior
Dishwasher safe and microwavable
Made of hi-fire ceramics
Diameter: 4 inches (10 cm) / Height: 3.5 inches (9.0 cm)
Weight: 0.8 lbs (0.4 kg)
Stargazer camp mugs make great gifts for coffee and tea lovers alike. Purchase digital gift cards for friends and family!
Great for holiday gifting!