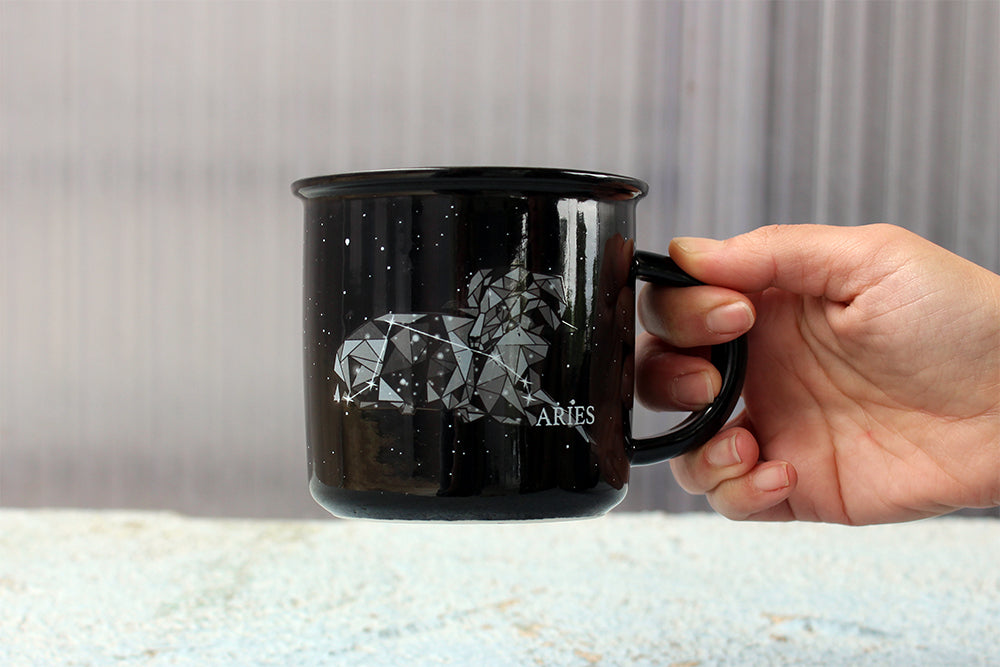 Aries is the first sign of the zodiac. The great strength of the Aries-born is in their initiative, courage, and determination. These folks love to get things going and are fearless along the way.
Aries' traits revealed inside the cup: confident, determined, honest
13.5 fluid ounce (400 ml)
Black exterior, White interior
Dishwasher safe and microwavable
Made of hi-fire ceramics
Diameter: 4 inches (10 cm) / Height: 3.5 inches (9.0 cm)
Weight: 0.8 lbs (0.4 kg)
Stargazer camp mugs make great gifts for coffee and tea lovers alike. Purchase digital gift cards for friends and family!
Great for birthday gifting!