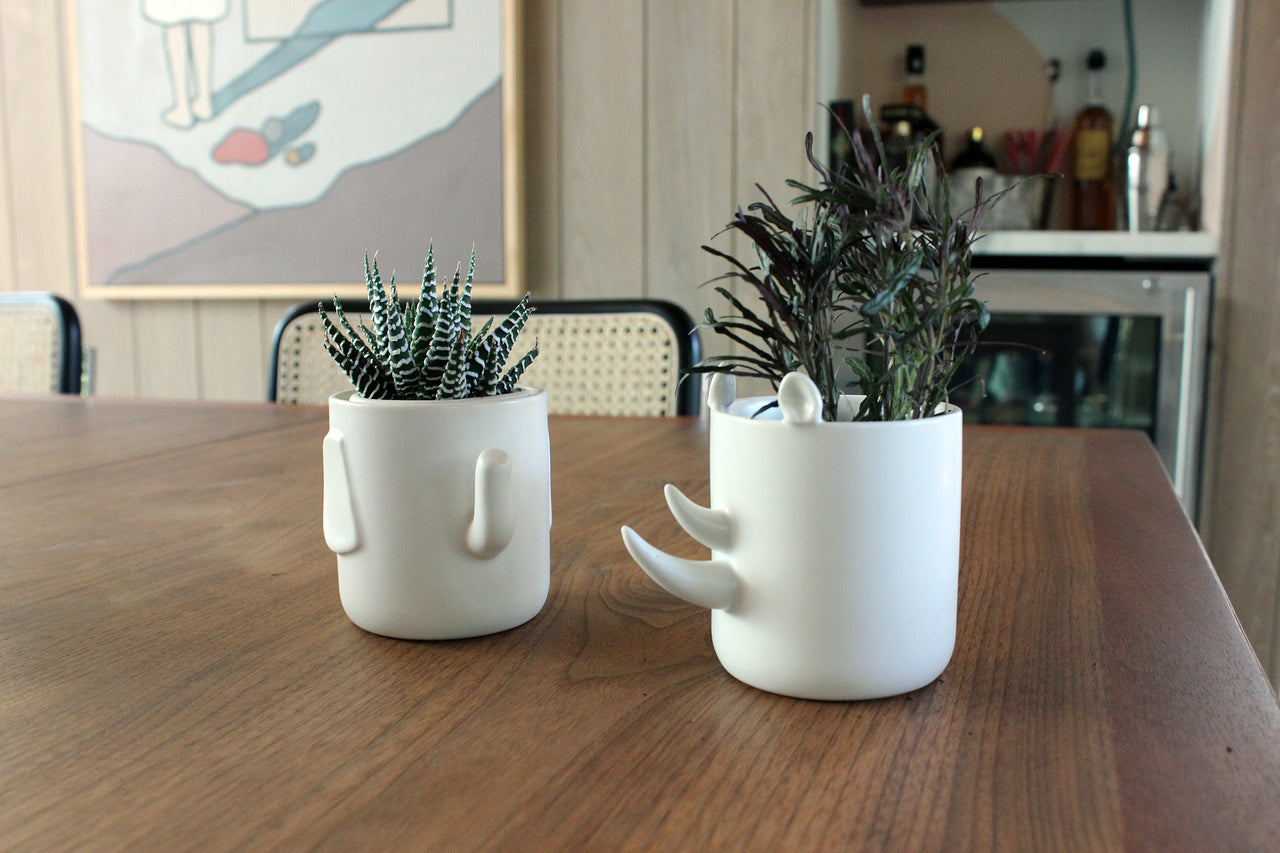 Go where no plant has gone before.
Wander into the world of plants, flowers, and succulents with our unique and fun creature inspired pots. These Wander Pots will brighten up your space, add a lot of personality, and most of all, add a smile to your face whenever you see them. 
The Safari set has an Elephant and a Rhinoceros.
Two Wander Pots / box
Inside dimensions: 2.5" (diameter) x

 

2.75" (height)
White exterior, White interior
Matte glaze
Made of hi-fire ceramics
Wander Pots make great gifts for plant and animal lovers alike. Purchase digital gift cards for friends and family!
Great for gifting!